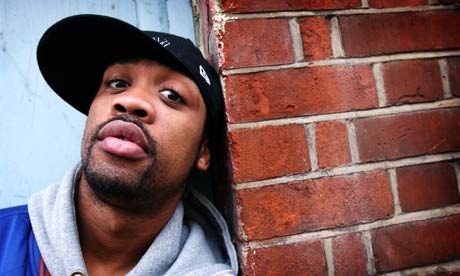 BRITISH MC Wiley has spoken about the brutal incident that left him with a large scar on the left side of his face.
The Wearing My Rolex hitmaker was attacked three years ago by a man who slashed him in his face with a knife.
Describing his attacker as a man "my dad's age," the grime star, born Richard Cowie, says the incident still plays on his mind.
"I am over it to an extent," says the 32-year-old. "But if I walk down the street and see the person who did it, it's like… if he tried to approach me, what would I say? It's a weird thing and I know that the only way to win this one is to stay out the way. I hope I never see that person again."
The popular east London MC admitted that the scar he was left with severely knocked his confidence. Having earned a reputation for not appearing in his own music videos, he reveals that his facial injury played a part in that.
"I'm not trying to be a hunk or anything like that, but I've got a scar on my face now and that definitely ruined my self-esteem. People were like, 'Wiley doesn't turn up to his videos' but I just didn't want my face on the screen."
"Having a scar on my face might scare off kids who have never seen a scar like this before. For someone to cut you in your face… they obviously didn't want me to carry on."
But the father-of-two, whose new album 100% Publishing is out next week, says he won't allow the incident to halt his career. And he credits his mum for helping him to get on with his life.
"I've moved on. I look how I look and at the end of the day, I'm here to do music, not win handsome awards. And my mum tells me not to moan. She reminds me that we all have cuts and bruises."